Polara Participates in What Music Looks Like
What Music Looks Like is for artists of all ages who want to create art while listening to music. Listening to music while creating art, dance, photography, film or video has long been recognized as an inspiration for new ideas. What Music Looks Like activities can be done by individuals, schools, and any group that likes the idea.
featuring Kendall Ross Bean: Pianist and Composer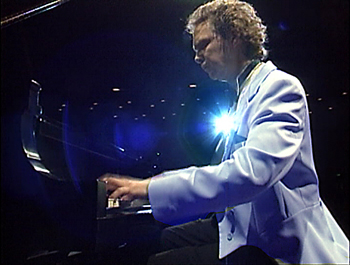 Free Music and Music grants sponsored by Polara Records
Free Music Download for What Music Looks Like Art Activity

Polonaise in D-Flat Major performed and composed by Kendall Ross Bean

Grants Available for Elementary School Teachers

100% Reimbursement Grant
100% Reimbursement for the cost of purchasing the Polonaise ~ Sonata in B on CD Baby or on iTunes. Check will be made payable to classroom teacher and mailed to them. This grant is for elementary school teachers using this music for a What Music Looks Like Art Activity For Our Schools sponsored by Building Bridges.
Click Here to apply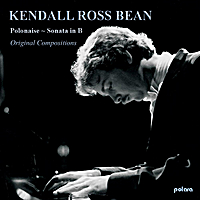 Biography
Kendall Ross Bean was born in Oakland, California. He began playing the piano at the age of four, studying with his grandmother, who was at one time a pianist for the silent movies. At the age of seven, he saw his first 9 foot concert grand piano, a Steinway Model D, at a recital he attended. That year, he began composing and by seventeen had made his first recording with a symphony orchestra. He earned Bachelor's and Master's Degrees in Piano Performance, receiving many scholarships and awards in the process.
He has continued to perform as a concert pianist and entertainer in hundreds of concerts throughout the SF Bay area and elsewhere. He has performed on Arts and Entertainment Network and PBS. In addition to solo piano compositions, he has written musicals, movie soundtracks and also composed songs for vocal soloists and choral groups.
Kendall enjoys sharing many different kinds of music with people from many different walks of life. His repertoire ranges from Bach to Brubeck, Beethoven to Bacharach, Granados to Guiraldi, Frederic Chopin to Fats Waller, and Rachmaninoff to Richard Rogers. Kendall feels that lives can be greatly enhanced and made more meaningful through music.
Contact Info
Phone: 925-676-3355
Email: kenbean@pacbell.net
1630 N Main ST #297, Walnut Creek, CA 94596
From the Composer...
by Kendall Ross Bean
This is always a struggle and a challenge for me: To try and say something meaningful about my music, or music in general, and the incredible, indescribable, magical and almost unbelievable transformations it can bring about in our lives, and to do it using only words. It's a lot like trying to write with the wrong hand, or type on a keyboard that's missing half of the keys.
Perhaps I can start out this way:
Some days it seems nothing is going right. We get up on the wrong side of the bed, and it goes downhill from there.
Our computer mouse stops working just when we have a deadline.
Our family members or significant others are out of sorts.
We trip and stub our toe on the shower door.
We don't feel good, or we don't feel good about ourselves.
Nothing seems to be happening the way we want it to.
Everything seems to take forever or everything seems to be happening so fast that we have no control over events.
It seems life is passing us by.
At such times, especially, I think that few people truly appreciate or realize the mysterious power of music and the tremendous influence that it can exert over us and over our environment. I, personally, have experienced, on so very many occasions, the ineffable, miraculous power of the medium to literally change everything: The way we feel and the way we look at things.
Music can transport us deep into the past, to forgotten times, feelings, and memories. How many times have you heard a song playing on the radio that you hadn't heard for many years, and all of a sudden you were back in that time, with all the feelings, sights, sounds, and remembrances restored?
Music can give us hope, can give us confidence in ourselves again. It can teach us about "What Really Matters". It can teach us, ever so much, about, life, love, laughter and learning.
Why do we use a song to teach children the alphabet? How many of us, as adults, still hear that song in our head and use it to recite our ABC's?
I love and have a reverence for both music, and people. The two go together. They are really inseparable.
Our children and teenagers instinctively know all this about music. You see them going around glued to their ipods and cellphones, and handhelds. Most of the time they are listening to their music. Even making your own songlist is an act of creation. Hopefully what they experience through their earbuds will lead them to even more fulfilling and meaningful ways of participating in, and creating music, either by themselves or with others.
Personally, I feel that much of the joy of music comes from the social aspects: doing it with others. I would like to help folks, and all our children, especially, to learn how to make music together, to create beautiful and meaningful things together. I truly feel, that with all our talk these days about conservation and proper utilization of scare resources, music is one of our most underappreciated, untapped and underutilized.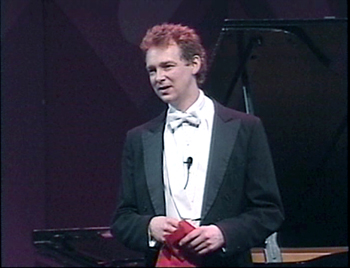 Ever since I was quite small, I have had a desire to compose. -Who knows where it came from. Growing up, however, I was surrounded with music. It seems there was always music in our home, either from my Mom and Dad's records, or the radio, or one of us singing, practicing the piano or playing some other instrument. I was exposed to classical works, Broadway, folk music, popular tunes, you name it. We performed, in school, in church, and in the community. Assemblies at school were a big deal while I was growing up, all the children had a chance and a place to showcase themselves and their talents. Creating my own music was just a natural extension of learning about the musical creations of others.
It doesn't have to be a big twenty minute piece, by the way. Your first creations can be quite small, and actually that's probably a better way to start. We all start small, as children, and then grow. Big gifts most often come in small packages.